Congratulations to the Lakeland Girls for winning the Lakeland Tournament championship over Leeton 61-49.

Lakeland swept Jasper tonight: Girls 46-20. Boys 81-49.

Senior Parents: Be sure to stop by the LYAA Senior Auction and bid on a kindergarten quilt! The winners will be announced during the Boys Championship game Saturday night.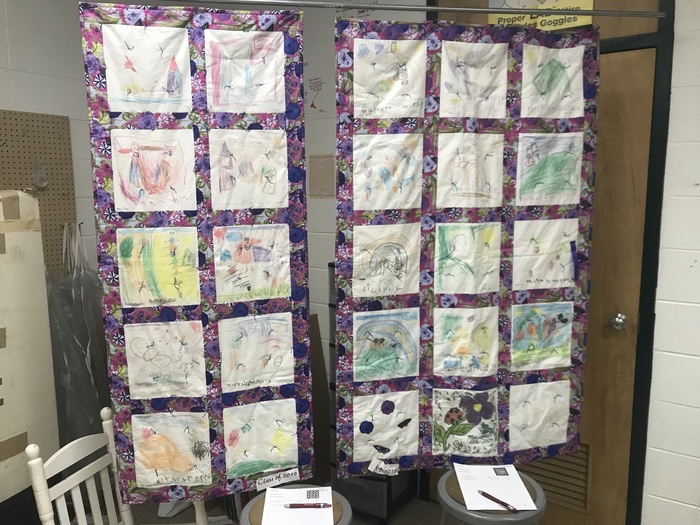 Lakeland Tournament games will be played tomorrow, Saturday, February 9th.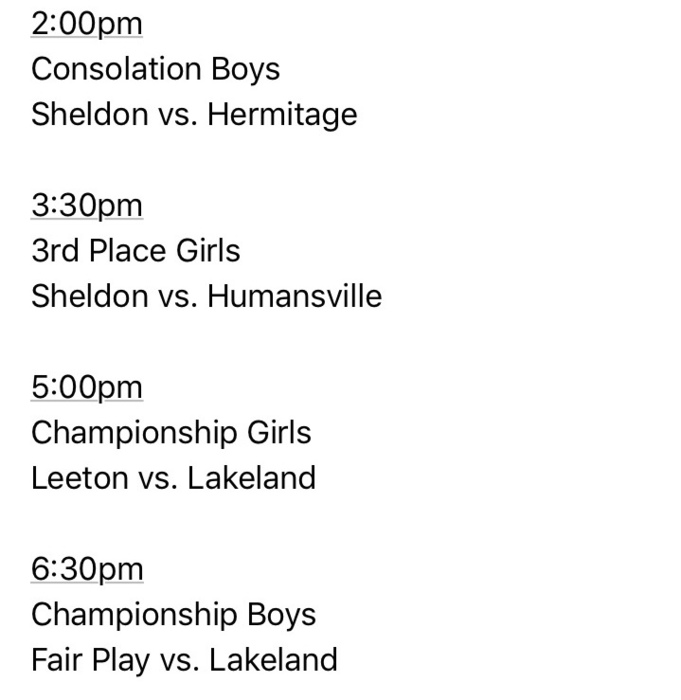 Tonight's basketball games will be played vs. Jasper starting at 5:00. The FFA Chili supper will also continue as planned. The Homecoming crowning is postponed until Tuesday night's games vs. Rich Hill.

No school at Lakeland Friday, February 8th.

No school at Lakeland Thursday, February 7th.

No school at Lakeland, Wednesday, February 6th.

No school at Lakeland on Wednesday, January 6th.

Victories for Lakeland over Osceola tonight: Girls 77-48 and Boys 65-12.

Lights, Camera, Action! Here's our Homecoming 2019 Spirit Week schedule.

The Lakeland Girls improved to 20-0 with a 63-56 win over Adrian. The Lakeland Boys fell to 18-2 in an overtime loss to Adrian 80-71.

Lakeland FCA is sponsoring a fundraiser for Trinity Bennett and her family. Shirts can be purchased now through February 10th.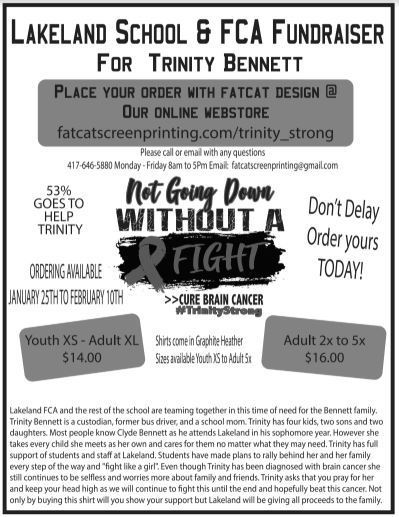 Lakeland R-III will be closed Wednesday, January 30th.

Ms. Cook's first grade class won a $30 gift card from Target for having the most Moby Max minutes in school for the month of December. They purchased LEGO kits to use for indoor recesses. Moby Max is a website our students use for skills practice.

The Lakeland Vikings defeated Weaubleau 71-42 to take 1st place in the Osceola Tournament. Congratulations Vikings!

Congratulations to the Lakeland Lady Vikings for big victory over Weaubleau 51-50! They are taking home the 1st place trophy in the Osceola Tournament.

The Lakeland Boys defeated Climax Springs 78-49, advancing to the championship game of the Osceola Tournament. The game is at 8:00 Saturday night.