No school at Lakeland Tuesday, March 5th. Many gravel are still unsafe for buses. We will dismiss early at 12:35 on Friday, March 8th to allow students, faculty, staff, and the community travel time to the Vikings Final Four game in Springfield.

No school at Lakeland on Monday, March 4th.



The 2nd graders are feeling some groovy school spirit in their new tie dye shirts. GO VIKINGS!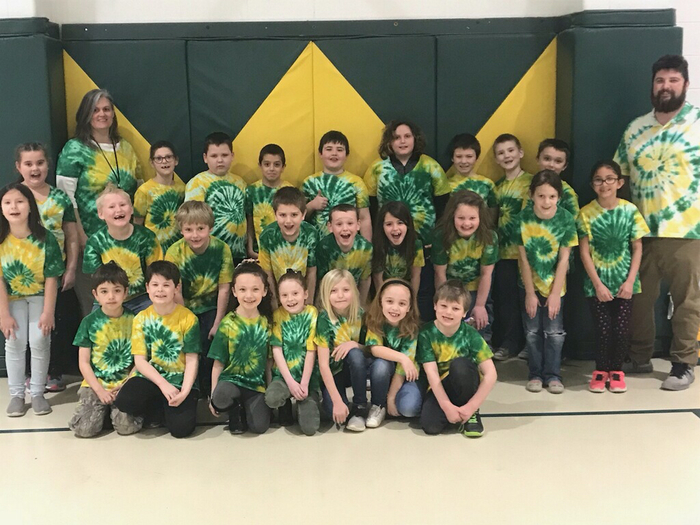 Time changes for Saturday's Quarterfinals games

No school at Lakeland Thursday, February 28, due to icy road conditions.

Get ready to transition from February Fever to March Madness!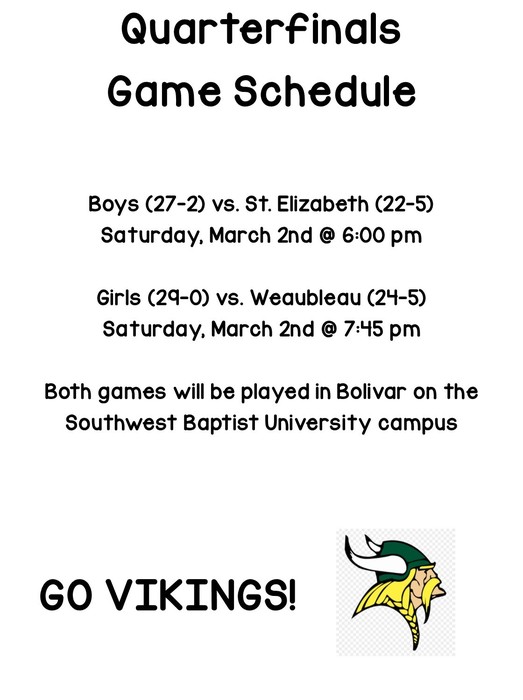 Lakeland Vikings defeated Golden City 82-56.Congratulations Boys!

It's Game Day!

Elementary spring pictures are this Thursday, February 28th. There are additional background styles available online.

Both Lakeland basketball teams are playing in State Sectionals games tomorrow night.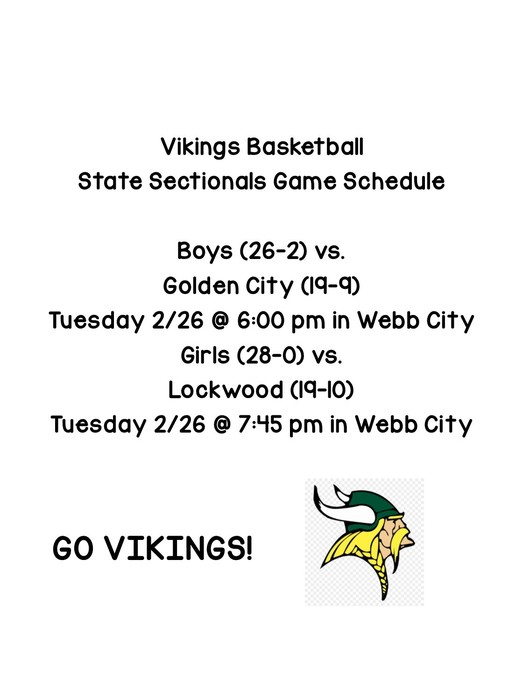 The Lakeland Boys defeated Ballard 65-45 to with the District Final. Congratulations Vikings!

Congratulations to the District Champion Lakeland Girls on their victory over Rich Hill 64-35.

School make up days from our recent weather absences have been set for March 15, 19. 20, 21, April 19, and May 17.

Yearbook Reminder - yearbook prices go up on Monday, March 4th so be sure to get your order turned in by the 3rd.


The Lakeland Girls and Boys teams have advanced to the district finals. Lady Vikings 62-40 over Drexel., Vikings 62-35 over Rich Hill.

No school at Lakeland Wednesday, February 20th.