The Lakeland Girls defeated Macks Creek 63-36. They advance to the championship game of the Osceola Tournament on Saturday at 6:30.

The Lakeland Boys defeated Osceola 85-23 and will play at 6:00 on Thursday in the semi-finals of the Osceola Tournament.

The Lakeland Girls advance in the first round if the Osceola Tournament, defeating Appleton City 63-33. Next game is Thursday at 4:30.

Osceola Tournament Brackets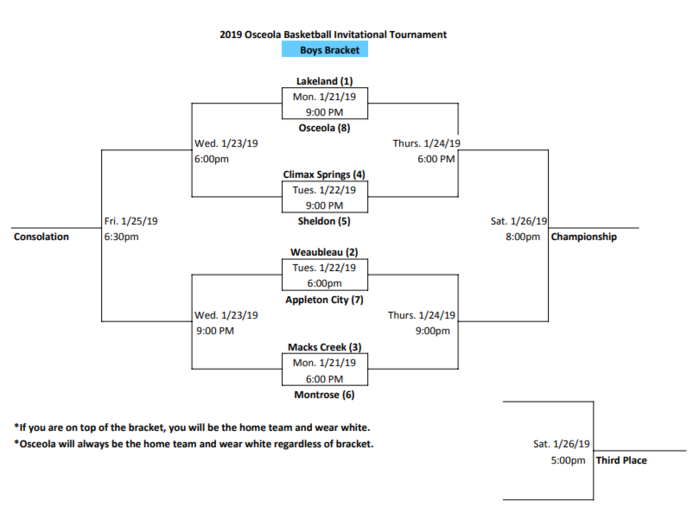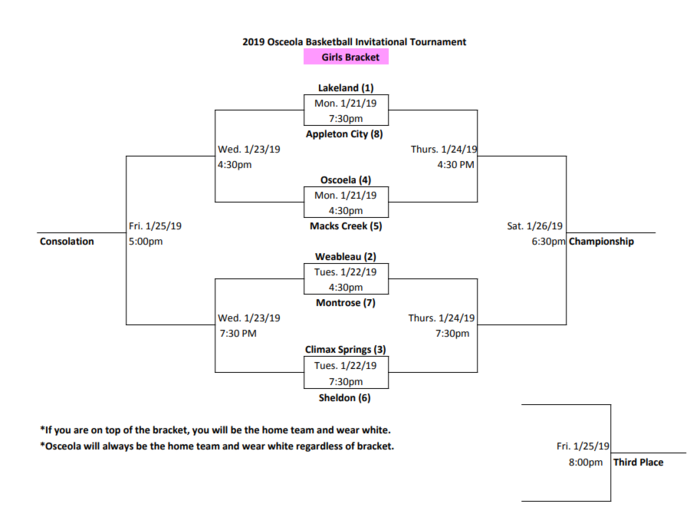 Lakeland Boys defeated Archie 77-44.

Lakeland Girls defeated Archie 68-62.

Lakeland Wins v. Appleton City: Girls 65-32 and Boys 79-19

Lakeland Tournament games have been rescheduled for Saturday, February 9th.