🚨Basketball Spirit Shirts For Sale🚨 💚MUST comment on this original post to order 💛Orders STOP at 2:30pm TODAY 💚Money can be sent to the HS office or Elementary office by Friday 💛If everything goes according to plan, shirts will be handed out at school on Friday 💚Short sleeve t-shirt design $12 each....$14 for XXL and up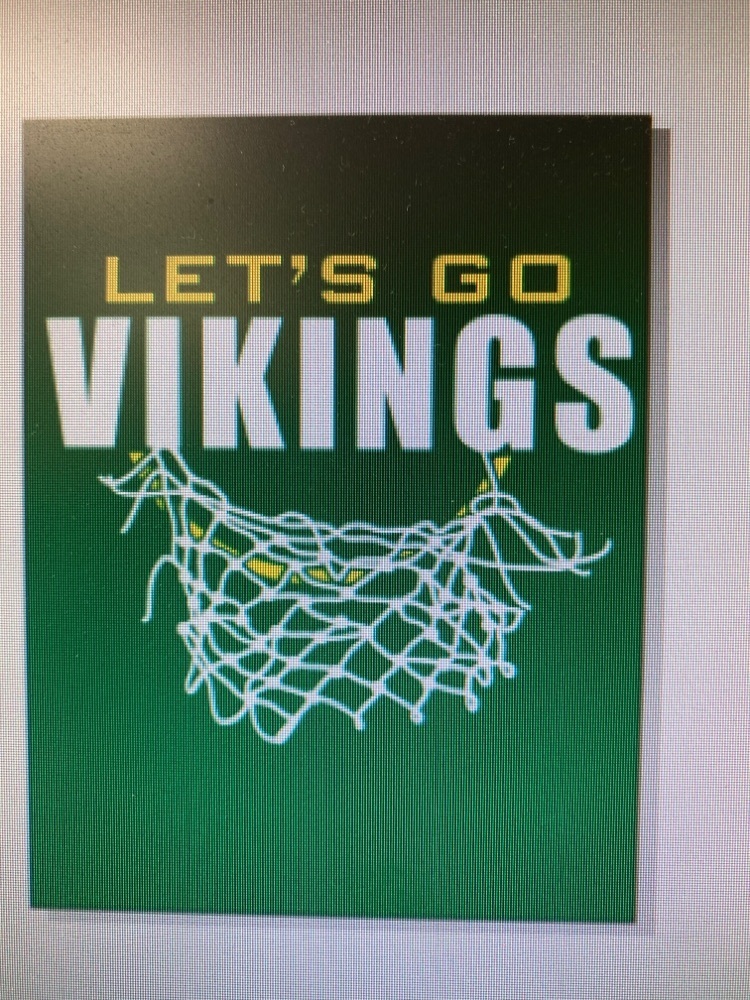 Lakeland boys win! Final score 79-46.

The Lakeland Boy's Basketball sectional game will be held at Clinton High School. Tickets are available for purchase online only. No tickets will be available at the door. Navigate to
www.mshsaa.org
- Click on the Ticket icon at the top of the home page - Select the sport you wish to view - Select the applicable class, this will bring up all events in one class and will be organized by district number. - Choose the matchup from the list of events. - You will see ticket sales do not begin until date/game, this is when presales expire. - Click the link. Your presale code is B65L7L. Thank you for supporting the Lakeland Vikings!

The boys basketball Sectional game will be held on Tuesday, March 2nd at 6:00 pm at Clinton High School. Tickets must be purchased through MSHSAA and will be $7. More information regarding purchasing tickets will be available Monday morning. Go Vikings!

Congratulations to our Class 2 District 13 Champions!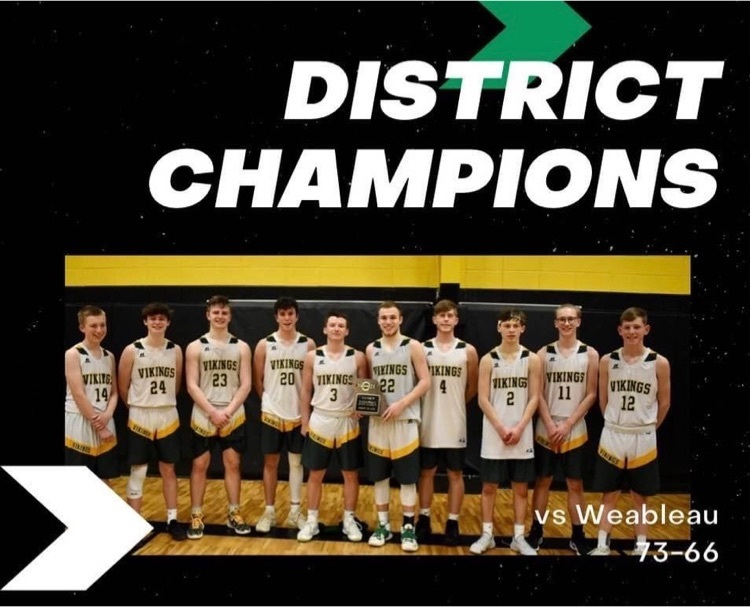 Please mark your calendars. The following will be our snow make up dates: Monday, March 22nd Monday, April 12th Monday, April 26th Monday, May 10th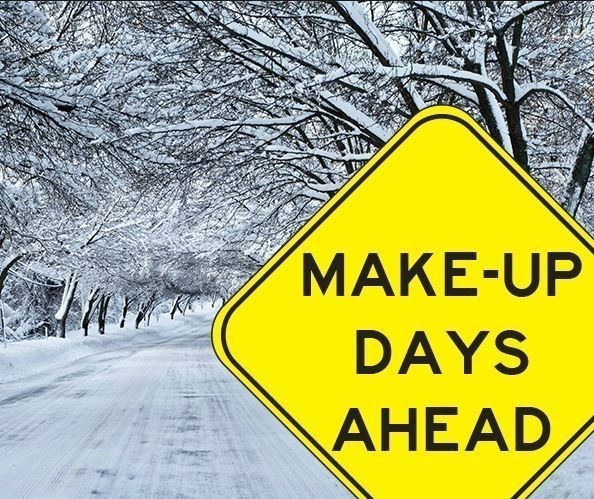 Lakeland Boys advance to the District Championship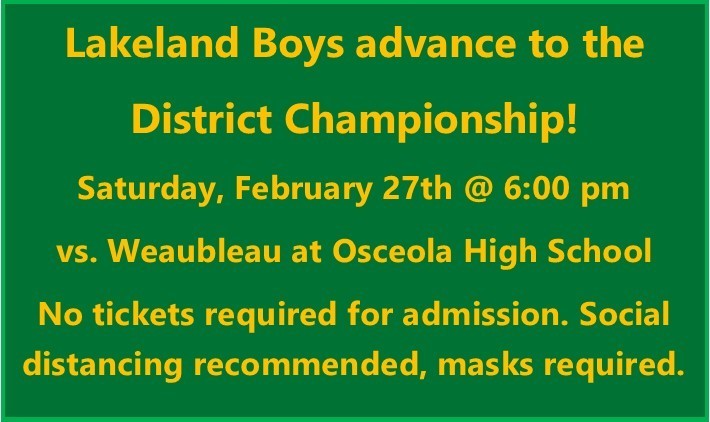 Congratulations to our 2021 Homecoming Court! Crownbearers Adriene Bennett, Greyson Collins, Alaina Fellhoelter and Kasey Ford, candidates Dalila Miller and Dominick Belt, Princess Nevaeh Echavarria and Prince Braxton Brownlee, Queen Ploy Jathjangjitt and King Corbin Meeker, candidates Billy Sherlin and Shelbie Liles, 2020 Queen Autumn Ford and King Gavin Wilkins.

Attention Elementary Parents Spring pictures and classroom group pictures will be taken this Friday, February 26th. You can order online at
www.inter-state.com/order
. Use order code 57471DA.

Free Sports Physicals The Appleton City Rural Health Clinic will be doing free sports physicals for students in grades 6-12 this Thursday, February 25th from 8:30-12:00. Paperwork must be completed and signed by parents before Thursday. Nurse Amber has extra packets in her office.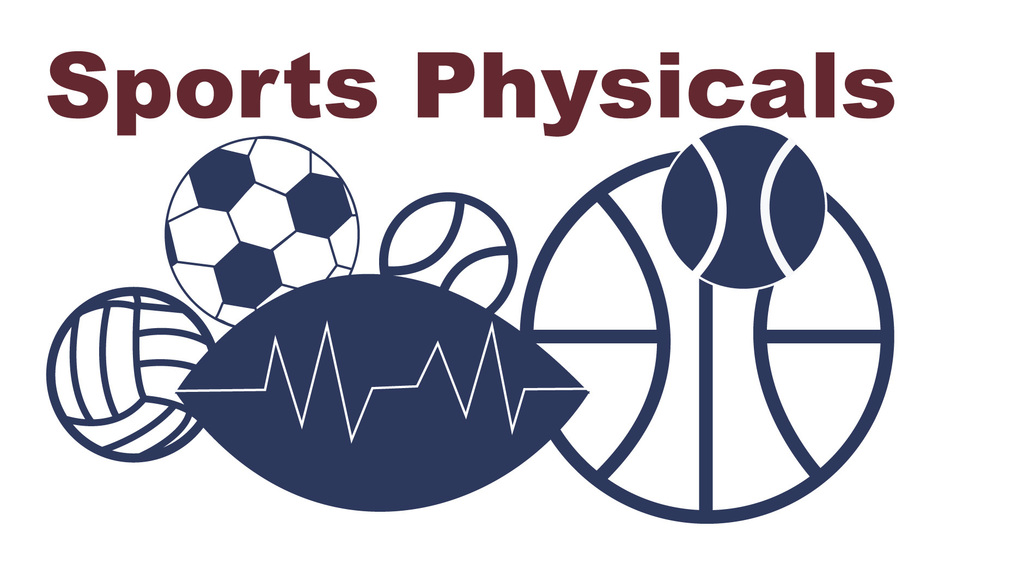 Good luck to our Vikings at District basketball!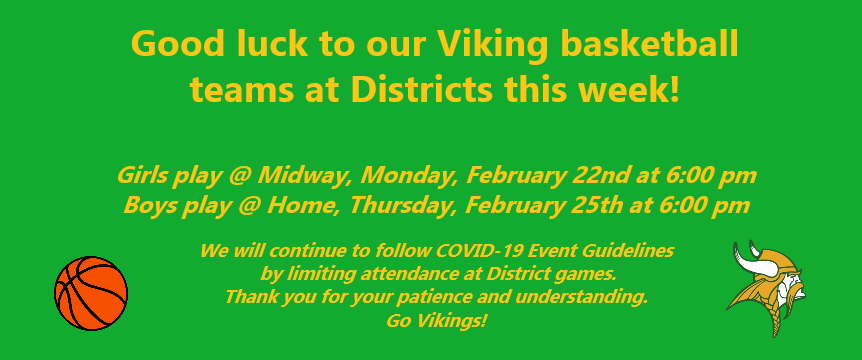 School will be in session tomorrow, Monday, February 22nd as a snow make up day.

No school at Lakeland R-III on Friday, February 19th due to road conditions. A make up day is scheduled for this coming Monday, February 22nd.

No school at Lakeland R-III on Thursday February 18th due to road conditions. No additional packets are assigned.

Tonight's basketball games at Archie are cancelled.

Tonight's basketball games vs. Appleton City at home are cancelled.

Lakeland R-III will not be in session on February 16th and 17th due to hazardous weather conditions. Students need to complete AMI snow day packets 4 and 5.

Basketball games vs. Jasper at home will be played tonight starting at 5:00 pm. The Homecoming coronation is postponed with a makeup date to be determined.

No school at Lakeland R-III on Friday, February 12th due to road conditions. No snow day packets assigned, make up days to be announced.

Tonight's basketball games vs. Appleton City are cancelled. Make up date to be announced.